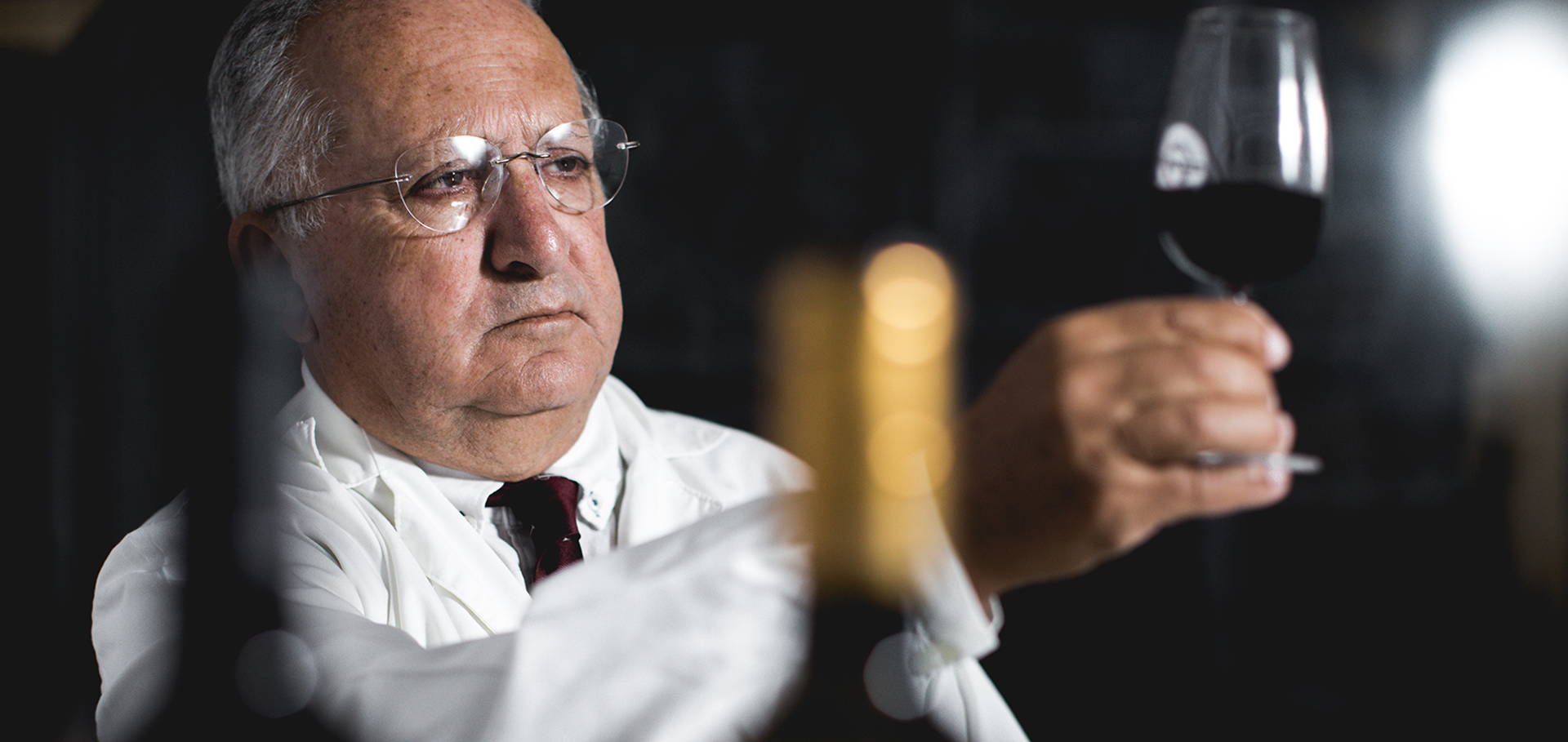 We, at Exlibris Baco have an unlimited obsession to offer the best to our clients. That's why we have with us Eng. Carlos Soeiro.
Eng. Carlos Soeiro has a graduation in agronomy from Lisbon University and a post-graduation on still wine and spirits tasting at Bordeaux University. During his long professional life, Eng. Carlos Soeiro acquired very enriching wine related experiences. He worked many years at The Port and Douro Wines Institute is an official body belonging to the Ministry of Agriculture of Portugal and is a key institution in regulating and promoting the industry and knowledge of making port and still Douro wines. Besides, Eng. Soeiro never interrupted is passion as an aoenologistt in many well-knownn Douro wine brands, owning high reputation and respect among wine producer and consumers. He has deep knowledge about the treasures the Douro has to offer to the world.
That's why we, proudly, count on Eng. Carlos Soeiro's knowledge and expertise. And that's why we at Exlibris Baco never release to the market products without Eng. Soeiro's supervision.

Wine from Douro have global reputation, especially because of Port Wine. But today, also still table wine from Douro are increasingly recognized and valued. The native grape options available is so wide that we can make wines for every taste.
Still Douro wine can be divided into three categories: Red, White and Rosé. Young still wines can be identified by its ruby colour and fruity taste and are recommended to be drunk within 3 years after harvest. Ideally, they should be served at a temperature between 13 and 15 degrees Celsius. They are a good option for pairing with light meals of meat or pasta. In what concerns aged still wines, normally identified in the front label as "Reserva" or "Grande Reserva", they have a more intense colour and aroma. They should be served at a temperature between 16 and 18 degrees Celsius. These wines are a perfect paring with red meat and spicy foods, and in the case of older wines they are very suitable with wild game meat.
Still white wines are perfect with sea food. Still white wines from Douro are usually assembled with grapes Malvasia Fina, o Viosinho, o Gouveio e o Rabigato. Younger wines should be served between 8 and 10 degrees Celsius. They are refreshing, pale and fruity wines. Aged white wines have normally a golden colour and more intense flavour, caused by the time they stay in wood barrels. It's recommended to serve these wines at temperatures around 12 degrees Celsius. They pair very well with fat fish such as salmon or cod fish, and they are also a good option with white meat such as chicken or rabbit. This type of white wine can be also identified in the front label with the designation "Reserva" or "Grande Reserva".
Finally, the Rosé Wine, sometimes designated as Pink or "blush" wines are a recent product in the Douro Valley and consequently there are fewer options. As the name suggests, these are pinky, fruity, sweet and low acidity wines. Ideally Rosé wines should be served two years after harvest at temperatures between 10 and 12 degrees Celsius. Rosé wine pair well with light meals or used simply as an appetizer.